Business Planning Services
---
For a lot of business owners, the majority of their wealth can be tied up in the assets of their business. Are you depending on your business for your retirement income? Have you determined how you will exit your business? Do you know the value of your business and what you can reasonably expect to receive if you sell it? Do you plan to sell your business to a key employee? Do you have solutions in place to help keep that employee there and motivated? What would happen to the value of your business if you lost that employee?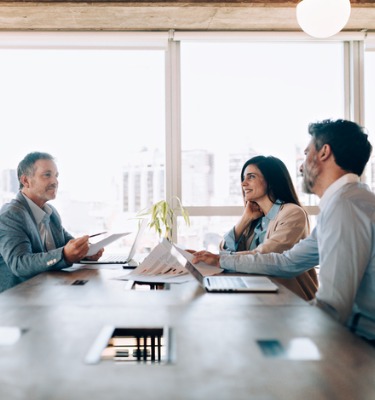 Addressing these areas is a crucial step to realizing the value of your business. We can help you work through this process and provide customized solutions that help address various risks you may face. Planning today for how you will transition your business tomorrow is an important step to reaching your retirement goals.
We focus on these key areas:
Non-qualified Deferred Compensation Plans
Business Protection Strategies
Retirement Income Planning
Business Succession, Buy Out Strategies & Exit Planning
Key Person Planning
Our process starts by finding a starting point of your business through an informal business valuation*. We'll provide you with a report summarizing any issues and recommendations which serves as a starting point for discussions with your tax and legal advisors and Focused Financial, as your financial services professionals. You may find you have some unmet retirement, business succession, business protection, estate planning needs.
Here at Focused Financial, we can provide:
Informal Business Valuations*
Buy-Sell Reviews*
Working with a team of CPAs, attorneys and consultants, Focused Financial can provide you with an informal planning report – at no cost or obligation. This may be an important first step for reviewing your buyout agreements. Ongoing, we'll review and help you update these agreements as your business grows, partners leave or the value changes.
*Although a buy-sell review from Principal provides a valuable starting point, it does not provide you with a legal opinion as to the legal or tax implications of your agreement or to the appropriateness of any funding strategies. Principal cannot provide you with any legal documents or revise existing legal documents. The valuation will not be a substitute for a formal valuation, nor does it establish a value for estate tax purposes. The review is intended to help identify your objectives for the buy-sell agreement and any issues that must be addressed to help ensure your objectives are being met. The review should be examined by your legal and tax advisors.